Iran visa Services
Welcome to The

Great

Persia (Iran)!
If you are interested in visiting Iran and you don't know how to get your visa, don't worry! We are here to help you with the Iran visa policy. We are pleased to offer our services for obtaining maximum 30 days Iran tourist visa which is extendable in Iran.
Visa issuance procedure: We can contribute in the issuance of your visa in coordination with Visa Department in Ministry of Foreign Affairs (M.F.A). After you fill in the requested information on the visa form (in two separate attachments for individual &group traveler) we transfer your visa application to M.F.A. This process takes 7 working days after sending application form to the mentioned department.
Your Visa Authorization as a reference number will be sent simultaneously to you and to the Iran consulate or embassy of the place where you applied for Iran visa. This Visa authorization is based on your application file at M.F.A, whereupon the Iranian Embassy will issue your visa.
Note: TO ALLEVIATE TOURISTS' CONCERNS OVER US SANCTIONS, PASSPORTS OF TRAVELLERS ENTERING IRAN WILL NOT BE STAMPED.

Apply For Iran Tourist Visa
Iran tourist visa is issued in case you wish to travel to Iran for tourist purposes only. Almost everyone needs a visa to enter Iran, except some countries are exempt from applying for an Iran visa in which case they'll just stamp you in at the airport.
There are two steps to get an Iranian tourist visa:
STEP 1: APPLY FOR IRAN AUTHORIZATION (Visa) CODE
The main requirements for Iran Visa are:
Traveler's passport (validity: at least 6 months)
Traveler's personal photo (white background)
Filling out Iran Visa Application Form by the traveler
Complete the Iran visa authorization form (Download Application form) OR (Online Application) and email this form together with a scanned copy of the first page of your passport +1 passport photo to our visa team incoming@thegreatpersia.com
For the American, Canadian and British passport holders only, all Iran authorization code applications must be accompanied with a detailed resume.
We will submit application forms to the Iranian Ministry of Foreign Affairs (M.F.A). Visa authorization codes generally take up to 1 weeks depending on your nationality (this process can be much longer << 12 weeks >> for Canadian, British and US citizens).
When approved, we will notify you of your authorization code. Once the code is received please apply for your visa directly with the nominated Iranian embassy or Iran International Airports (see Step 2 for further instructions).
Visa Process Fee



The visa Process Fee (Payable to the travel agency to get your approval number). The processing fee is non-refundable regardless of the outcome of the application or if you withdraw the application after submission.
STEP 2: OBTAIN YOUR IRAN TOURIST VISA STAMP
Now it's time to obtain your Iran visa through the Iranian Embassy in your country OR Iran International Airports.
So, once you have received your Iran visa authorization code from The Great Persia, immediately apply for your visa sticker in your nominated Iranian embassy OR Iran International Airports. In your nominated Iranian embassy, you will need to provide your passport, the visa fee, 2 passport photos and insurance policy. Some consulates may have different requirements. You must check this before submitting your application.
Iran Visa Stamp Fee (Payable to the consulate on visa collection)



At the time of visa collection (In your nominated Iranian embassy OR Iran International Airports) applicants are required to consider making related consular visa collection and paperwork fee. These fees are separate of visa application fee to be paid to the Travel Agency. The visa fee depends on your nationality is different. For see the visa fee click here
Validity of the Visa



Enter Iran within three months from the date of issue and stay up to the numbers of days granted. Generally, the Embassy issues single entries for stays up to 30, 60 or 90 days. For get further information Click here
Iran Visa Extension



You can extend it from the Police Department of Aliens Affairs in a major Iranian city. The process usually takes only about one day.
The extension of your visa is based on the initial duration: if you had a 30-day visa, you can extend it for an additional 30 days. If you had a 15-day visa, then you can only extend it for another 15 days, and so on.
Health

Insurance

Do I need a travel insurance to Iran get Iran visa?
The answer is yes. If you are planning a trip to Iran, first of all you need to arrange your visa. Whether you are getting the visa prior to your trip in an Iranian consulate / embassy or you are going to get the visa upon arrival, you need to have Iran Travel Insurance.
We as a reliable travel agency in Tehran, included travel insurance in the list of our services to avoid you from any discomfort. For get further information Click here
Please note that applying for the visa of individual applicants is not possible other than in the context of a booked package, book your hotel or tailored tour organized by The Great Persia.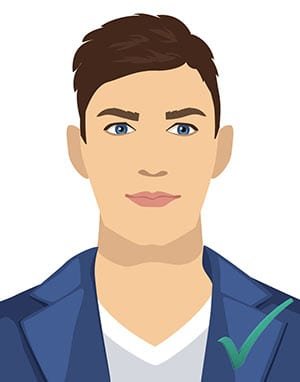 ( PHOTO REQUIREMENTS )
Your photo is a vital part of your visa application. We recommend you use a professional visa photo service to ensure your photo meets all the requirements.
Your passport photos must be:
In color
In JPEG (.jpg) file format
Taken within the last 6 months to reflect your current appearance
Taken in front of a plain white or off-white background
Taken in full-face view directly facing the camera
With a neutral facial expression and both eyes open
Eyeglasses are not allowed in visa photos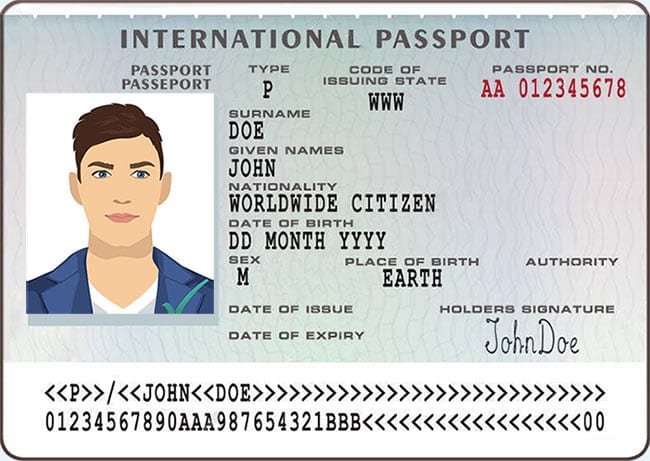 ( PASSPORT COPY REQUIREMENTS )
The digital image of your passport is a vital part of your visa application. To learn more, review the information below on how to provide a suitable digital image. The acceptance of your passport copy is at the discretion of the IR. IRAN Embassy or consulate where you apply.
Your passport photos must be:
In color
In JPEG (.jpg) file format
Only the first page. full-length images are not acceptable.
In a rectangular aspect ratio (height must less than width)
Sharp without any visible pixels
properly exposed (too dark or light is not acceptable)
In a right position.
Clear and all characters must be readable.
For more information and queries that you may have, please contact us via incoming@thegreatpersia.com we will check your request and reply in the soonest.