Iran Currency
All You Need to Know About Money Exchange While You are in Iran.
Iran currency is the Iranian Rial (IRR), official currency. As you get out of the origin into your new destination, the first thing you need to do is to exchange your money. A task which may seem a little confusing or a little challenging at first. But the more you are aware of the exchange rate and other related issues, the less confusing you will become. This article will explain everything you need to know about exchange of money in Iran, so hopefully you will encounter fewer problems during your Iran trip.
Iranian Currency: Banknotes in Iran
If you want to be able to exchange money in Iran, you should know about its currency first. Iranian Rial (shown with ریال symbol and IRR currency code) is the official currency of Iran. The most common banknotes that you see in Iran are Rials 5000, 10000, 20000, 50000, 100000, 500000 and 1000000. You'll also probably see 1000, 2000, and 5000 Rials worth of coins.
Apart from the many zeros involved in any transaction, foreign visitors need to be aware that prices are always quoted in rials when written, but are quoted in Toman 's speech. Toman is an unofficial currency used by the people of Iran in daily transactions. It might sound confusing at first, but converting Rial to Toman is so simple. Each Toman is equal to 10 Rials. So, all you need to do is to put your hand on the last zero of the banknotes to get the value in Toman. The values you see in bank jobs and exchange shops are in Rial, while in public spaces such as hotels, restaurants and markets, people use Toman instead of Rial.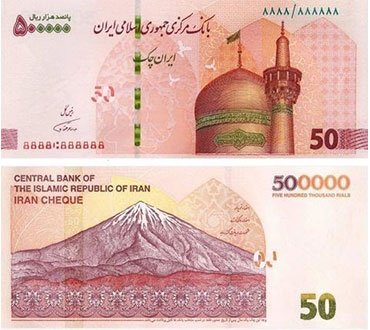 Master Card, Visa Card, Travelers Cheques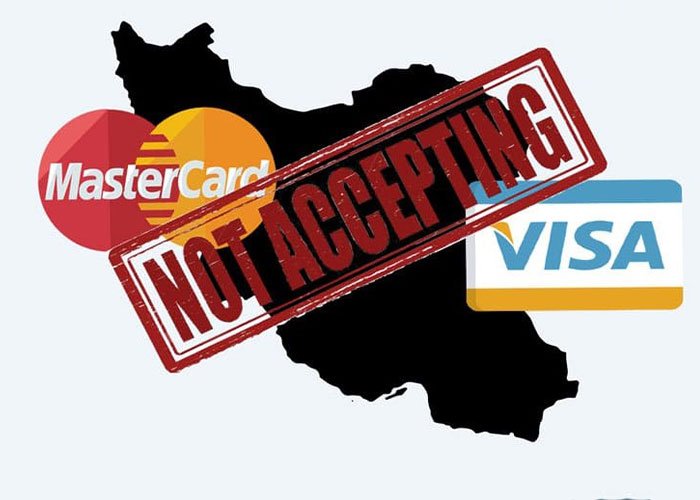 Before traveling to Iran, it is essential to know that for visitors, Iran is a purely cash economy. Master Card, Visa card and debit cards cannot be used in Iran since the US trade embargo on the country. Visitors cannot draw cash on credit or bank cards (such as Cirrus or Maestro).
Although you will see many ATMs throughout the city, they cannot be used for external accounts. The network of ATMs in Iran is for use with domestic bank cards, such as the national card issued by local banks in Iran that they are based on Iran currency IRR. So, keep in mind that in addition to some hotels, travel agencies and limited shops, you must also have your money in cash.
Iran Currency, Exchange Rate in Iran
You will encounter two different rates in Iran. One is official government rate and the other is market rate. The market rate is higher than the government rate, so instead of those that are part of banks, you should select market trading shops. To know about the current market exchange rate, checking out the electronic billboards that every exchange shop has right at its door
How to Exchange Money in Iran
When you arrive at the airport, you can change money in the airport's exchange shop. But like most other airports around the world, the rates are just a bit lower than the city. In the cities Dollar, Euro and Pound can be exchanged to Iran Currency (Rial) easily in Banks and Exchange offices, called Sarafi. These offices have trained employees ready to be at your service, they are experienced and pretty trustful, and the best thing about currency exchange shops in Iran is that they do fast exchanging!
So you don't have to change your currency before your travel, almost all Airports, Hotels and all official currency exchange shops will do currency transaction, especially if your money is frequently used in the world and Iranian tourism system, like US Dollars and Euro.
Be aware of the official Iran currency prices in the market. Currency rate of Dollar, Euro and etc. in the Iranian currency market is different from the official rate. The Iranian rate of exchange is changing day to day and even hourly according to Iran economic system and politic relations, a little information from our friendly agent would help you to find the best way to exchange your currency into Rial. You can exchange your Iranian money, Rial to Dollar and Euro and other currencies also in Iran Currency Exchange Centers at the end of your tour.
Iran Currency, Sarafi, Exchange shop
In the cities, you can find exchange shops. Some may be located near your hotel or they may be in other parts of the city. You better ask your tour guide or hotel reception to advise you further.
In Tehran, the main center for money exchange is in Ferdowsi square.
In Shiraz, you will find exchange markets mainly in Karim Khan square and Mali Abad boulvard .
In Isfahan, there are some exchange shops in Hakim Nezami street and Sepah street.
In Yazd, you can find exchange markets in Imam Khomeini Street, next to Dad Hotel and in front of Yazd's fire temple.
In big cities like Tehran, you may see people outside the market shops who suggest you to exchange your money to Iran Currency. Be careful about them. They might give you counterfeit money. So, the surest way is to get your money exchanged only in market shops and receive an official receipt for it.
For any queries that you may have, please contact us via info@thegreatpersia.com we are here to help you.