Iran Ticket Reservation
Iran is absolutely an amazing country with lots of inspiration, from the mysterious monuments and heritage sites to its hospitable and friendly people, all these things will surprise you from the first moment you start your journey. The more you discover the country you will realize that it is not only one of the safest destinations to travel but also has numerous activities and places to enjoy.
So, if you tend to travel to Iran you need to know about Iran ticket reservation. There are different types of transportation for travelling between cities inside the county:
Airplane Iran Ticket Reservation:
Traveling in a vast country like Iran may take up to 20 hours on land. For this reason, taking a flight would be your first choice if you're planning to travel to faraway destinations and saving time is your priority. However, booking a ticket can be a frustrating task. If you are looking for an intercity plane ticket that can bring you from point A to B, you don't need to worry as we offer excellent Airline Ticketing Services all over Iran.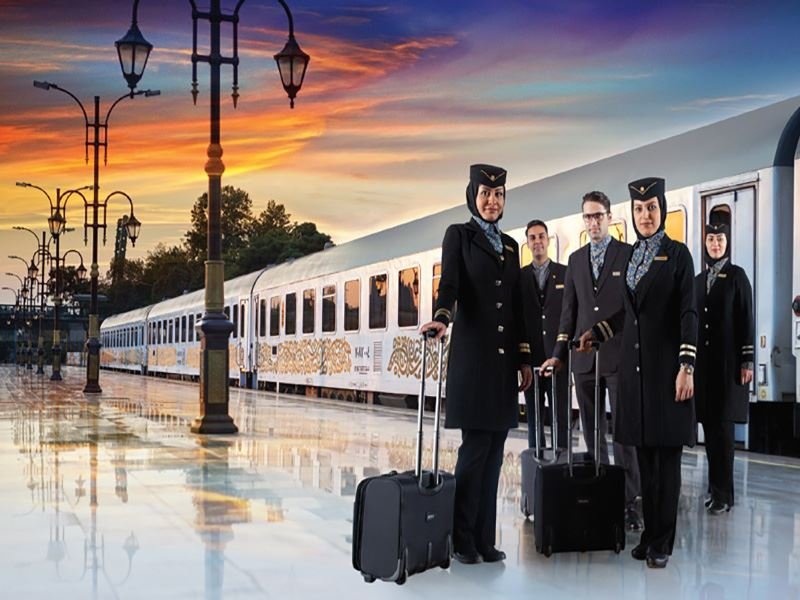 Train Iran Ticket Reservation:
Many people prefer to travel over the land especially by trains to explore the beauty of landscapes while they have the chance of chitchatting with local people.
Iran railway system provides a safe and comfortable connection to the main destinations in Iran. With more than 10000 Kilometers railway, there are daily trains leaving/arriving Tehran, Mashhad, Bandar Abbas, Shiraz, Isfahan, Kerman, Ahwaz, Yazd, and other cities. Usually, there are several stops on the way to the main destinations. Different companies offer trains with different classes and amenities such as air conditioning, meals, TV, and etc. Guest attendees are ready to help passengers in most of the trains.
Bus Iran Ticket Reservation:
Traveling by road is very affordable and popular among both Iranian and foreign travelers in Iran. The road network is extensive with both paved roads and motorways. It's running for almost 52,000 km connecting all major cities across the country. By using bus transportation, you may save your money, and time. How? Overnight buses are available almost between every major cities of Iran. You can choose them and pass your night in the comfortable buses and in the morning, you will be in the next city.
For booking bus ticket in Iran, please consider they usually come in two classes. The VIP/first class is more luxurious while the second class is more frequent and economic. First-class tickets are reasonably priced, so it is suggested to book them.
As a reliable travel agency in Tehran, we will ensure that your tickets will be booked upon your request on time, and as per of your specific instructions.
For any queries that you may have, please contact us via incoming@thegreatpersia.com We will check all the options based on your request and let you know so you can choose the best that suits you. On top of transport booking services, The Great Persia also provides airport transfer services and pick-up tours between major cities. The pick-up tours are more than just a transfer service – they also include sightseeing at a few exciting attractions along the way. This is something that you will miss out on if you travel via buses or trains! For get more in information Click Here.
Conditions & Refund Policy:
Online ticket purchase is not transferable to others, and passengers will not be accepted if their name doesn't match with the ID card.
Passengers will be responsible for any discrepancy of passport information (including name, family name, and passport number, date of birth, expiry date and place of issue).
Please be careful to inform us about the correct age level based on passengers' Identity Card. (Infant= under 2 years old, Child= 2-12 years old and Adult= more than 12 years old).
Refunds condition will be announced upon your request as per each airline has a different policy.
For more information and queries that you may have, please contact us via incoming@thegreatpersia.com We will check your request and reply in the soonest. Or complete the online The Great Persia Ticket form: