FAQ Iran Tours
F

requently

A

sked

Q

uestions
1. Where is Iran located?
Located in the Middle East, Asia, Iran is the second-largest country in the Middle East and the 17th largest in the world. Iran is bordered to the northwest by Armenia and Azerbaijan, to the north by the Caspian Sea, to the northeast by Turkmenistan, to the east by Afghanistan and Pakistan, to the south by the Persian Gulf and the Gulf of Oman, and to the west by Turkey and Iraq.
2. How can I get a tourist visa to Iran?
Depending your nationality, you can apply for the tourist visa through travel agencies in Iran. And after sending the required documents including passport image, personal photo and visa form, the agency will send your request to Iran's MFA and usually MFA will issue an 18-digit code after 7-10 working days. for more information Click here.
How long is an Iran tourist visa valid for?
Iran tourist visa is valid for the period up to 30 days and extendable. US, UK or Canadian passport holders must obtain the Iran tourist via before coming to Iran through the authorized travel agencies.
How much money do I need to show for Iran tourist visa?
The visa fee depends on your nationality from 10 to 150 Euros. (based on last updated MFA information)
What are the documents required for Iran tourist visa?
Passport with at least six months validity left, Personal photo, filling out the tourist visa application form. Read more
How to apply for Iran tourist visa through travel agencies?
Authorized travel agencies will submit application forms to the Iranian Ministry of Foreign Affairs. Once the application approved and you code received, you can apply for your visa directly with the nominated Iranian embassy or Iran International Airports.
3. Is there a dress code in Iran?
Yes, it is.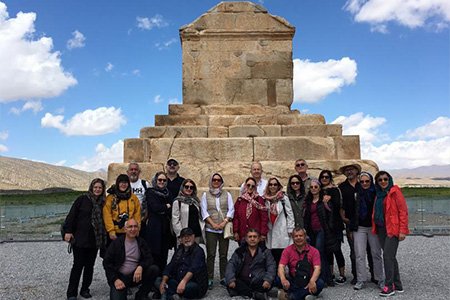 For Women Tourists:
• Long pants to the ankle.
• A scarf for at least partially covering your head and your neck.
• A manteaux or long shirt or tunic that covers your bum and chest or, in more elegant words, "hides the shape of the body".
• Shirt or manteaux must have sleeves that cover your arms up to the elbow.
For Male Tourists:
• Long pants to the ankle.
• No sleeveless t-shirts.
For more information about Iran Dress Code please Click here.
4. Is it safe to travel to Iran now?
FAQ Iran tours. All we understand your concern completely regarding the safety in Iran.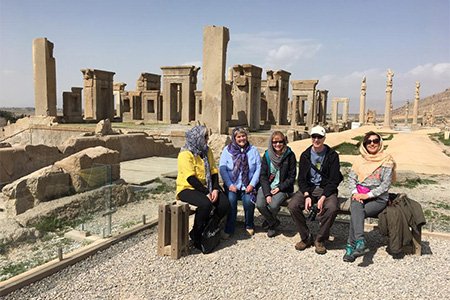 The foreign political pressure on Iran during these years, and also the tensions have been with all Iranians always but now it is more visible for you as you are coming to Iran and you are more curious about the place you are going to visit. We wake up with new threads every day and till now none of them has happened, but to make you feel more comfortable, we have many clients from different countries who left Iran in some days ago and they would like to help you with your questions and concerns regarding your trip to/in Iran . So please do not hesitate to let me know in case you need their email or telephone address, this way you are able to ask them how real Iran is.
Despite the engineered picture projected in the mainstream media Iran has always been safe for tourists. Almost any tourist who travels to Iran is astonished by the contradiction which exists between the real Iran and the image of this country in the mass media.
Please remember that we are responsible for you and we will undoubtedly let you know in case there is any danger for you.
5. Is it safe for women to visit Iran?
All women while in Iran are required to follow the dress codes prescribed form women in Iran. This means wearing a headscarf and not allowing the skins on your arm or legs to be shown while in public. There is also gender segregation of public transport. Following these laws will mean women will generally have no issues when it comes to safety. Iranians are renowned for their hospitality and as a visitor you will be invited to many people's houses for dinner or lunch. This isn't as forward as it may seem in other countries and is generally a sign of respect to the guest. There is, however, no obligation to accept such offers.
6. Is it safe for US citizens to visit Iran?
US, Canadian and British citizens will have to have their itinerary and tour guide approved beforehand. Sticking to the itinerary is part of the
conditions of visa approval, so sticking to the itinerary and the instructions of the tour guide will ensure that there are no problems. The Iranian government is highly sensitive for historical and political reasons of any foreign involvement in the political process, in particular this applies to the United States. Avoiding political demonstrations and making any public political statements is another way to avoid any trouble.
Otherwise, Iranians will be keen to demonstrate their hospitality to US citizens and will offer to host them for lunch or dinner. Hostility towards particular actions of the US government, doesn't stop the people of Iran having nothing but the warmest feelings for Americans themselves.
7. Could you please tell me if there is any limitation to travel to Iran as an unmarried couple?
FAQ Iran tours. No, do not worry at all. There is no limitation for unmarried couples to travel to Iran. They can stay at the hotel in the same room without any problem because the hotels won't ask about your relationship.
8. Is it permitted to take photos of historical sites and people in Iran?
Rules on photography depends on the place. Many mosques will allow photography inside and outside. Some museums will not allow photography inside but will outside. Generally, if it is not permitted, a sign will indicate. Restrictions are placed on photography of government and military buildings. For people, when taking photos of specific people, it is always better to ask for permission. Often this will led to a positive response, many Iranians like to pose for photos.
9. What should I do if I lose my passport in Iran?
FAQ Iran tours. Your chances of losing your passport in Iran are about the same as if you went anywhere else in the world, if not less. If you lose your passport in a hotel, restaurant, etc. you can return back there and ask for it. They will hold on to it. Iranian people are famous for their hospitality; they are honest. If you do not know where you lose your passport, however, you can refer to one of the Iran police stations or Iran passport offices. Having a photocopy of the data page of your passport along with a copy of your visa is also handy in case it actually is stolen.
10. Is it possible to use the credit card in Iran?
No. It is not possible. Credit cards, master Cards are not accepted in Iran, and ATM's are not for International use. Because of the sanction against Iranian banks, you are not able to use credit card in Iran so you need to bring cash with you.
11. What is ATM access like in Iran?
FAQ Iran tours. Thanks to the sanctions, you have to bring all the money you'll need in cash.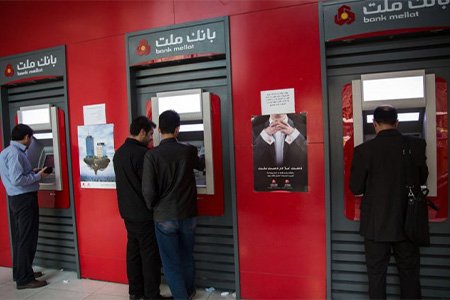 You can use Iran's official currency. However, you can use Dollars or even Euros. You can also change them in Iran's currency exchange or in your country. There is also another choice: using MahCard. MahCard started in 2017 as a financial startup in Iran. It is currently working with different major banks in Iran to provide the best possible card solutions to non-Iranian visitors. You can get this card in Iran international airports and recharge in any branches of Sepah Bank, Melli Bank, and Tourism Bank across the country.
12. What is the official currency in Iran?
Iranian Rials (IRR) is the official currency in Iran. However, usually, prices are given in Tomans, not Rials. When you are shopping be sure that prices are in Rials or in Tomans. If they seem very expensive, they might be in Rials. 1 Toman = 10 Rials.
13. Could you please explain more about the best time to visit Iran?
There are ideal temperatures across most of Iran from March until May and
then again from Mid-September to early November. Generally, March, April, May (Spring) / Sep, Oct, Nov (Autumn) are in the peak season of the year. Persian New Year starts on March 21st, or 22nd based on the leap year. There are many travelers not just from Iran but also from all over the world who are eager to see Persian ceremonies and the like.
For those who like to have more relaxing time and to stay in cozy places, we do not suggest this time, especially at the beginning of the new year. Those who would prefer to see more people and crowded places, this is the best time in the year.
BUT those who seek for a more affordable fee, quiet sights, more relaxing time and less hustle and bustle visits, we do recommend June, July and August.
14. How is the climate in Iran?
FAQ Iran tours. Iran has a hot, dry climate characterized by long, hot, dry summers and short, cool winters. January is the coldest month and August is the hottest. Most programs travel during the spring and fall when temperatures are moderate. Average temperatures range between the low 50s°F at night to the upper 80s°F during the day.
15. Which is the best city in Iran to visit?
The classic route of Iran goes right into the heart of the country. The four major cities along this route include Tehran, Isfahan, Yazd and Shiraz.
16. Can I travel independently to Iran? Do I need a guide to travel Iran?
FAQ Iran tours. Most people are able to travel independently within Iran, without any guide or official guidance whatsoever. US and Canadian citizens, however, need to have their itinerary and tour group approved beforehand, which will require an officially sanctioned guide. However, as part of the itinerary it is possibly to include free days, which if approved, will allow for free travel.
Many people, however, prefer to go on guided tours, as much of the population, including those who work in tourism do not have proficiency in English, making some experiences more difficult.
17. How can I get a travel insurance coverage to Iran?
In 2011 it became compulsory to have travel insurance to get a visa to Iran.
When looking for a policy, make sure Iran is actually covered it is mandatory to have an insurance in Iran and you will be asked for it by the time you land in the country. We, as a reliable travel agency in Tehran, we included travel insurance in the list of our services to avoid you from any discomfort. For more information Click here
18. Is there Internet access in Iran?
Do not worry about Internet access. All the hotels, restaurants, and cafes+ in Iran have WIFI so you can access the Internet when you are at your hotel in all cities. Additionally, Let's go Iran will give you an Iranian sim-card to you with a limited date. This way, you will have Internet access in the streets during your tour. If your data will finish, you can ask your guide to help you to re-charge it.
Please keep in mind a point regarding the social Apps (Media) in Iran: You can use What's app, LinkedIn, and Instagram in Iran easily and without any restrictions. BUT Facebook, Telegram, and Twitter are blocked in Iran. To use them, you need to install VPNs to bypass the filtering.
19. Can I use my cell phone in Iran?
Contact your cellular telephone provider to determine if your phone operates on the Global System for Mobile Communications (GSM) and what, if any, activation may be required.
20. How about drinking alcohol? Is there any limitation about this?
Drinking alcohol is against the law in Iran and no shops are permitted to sell it. Anyone caught in possession of alcohol faces arrest and in the case of a tourist face deportation. People in Iran tend to drink tea, Sharbat (a cool, sweet drink known as the world's first soft drink) or Doogh (a savoury yogurt drink). Alcohol free beer is also available. For more information Click here
21. What are the extra costs you need to pay during your trip in Iran?
FAQ Iran tours. Entrance fee is approximately between 5 to 15 US$ per person for each site. Some sites are less expensive and some sites are more expensive.
Food
A very good traditional meal in a good restaurant is almost 15-20 US$ per person,
Currency
You are able to bring your money in Euro or Dollars and exchange your money in the reliable exchange offices in main cities, and at the airports.
Tips
Please notice that it is not necessary to pay tips to the persons who meet during your trip in Iran, but if you are interested to pay tips to them, you can pay 10 US$ per day.
22. What to wear in Iran in winter?
Considering that January to March experiences maximum winters in Iran, it also provides for enough dresses too Overcoats, mufflers, gloves and warmers might be the thing for you. You can wear leather boots too. shawls, warm sweatshirts and woolen caps can make you look dressy and bright at the same time.
23. What can I buy as a souvenir in Iran? Can I buy souvenirs like Persian rugs in Iran?
Because of the rich culture of Iran, you can find various handicrafts there. You will have many options to choose as a souvenir in each city in Iran such as Iranian rugs, saffron, pistachios, carpets and handmade crafts. However, caution is advised before spending lots of money to ensure you are getting the genuine item rather than a fake. When buying items in places like the Bazaar, bargaining for price is considered normal. Regarding the buying carpet, we have professional carpet experts in Tehran, Isfahan, Shiraz. A professor who can help you to buy a nice rug with good quality, as well to buying another handicraft our expert in different cities will help you.
24. Is the power supply 220 Volts 50 cycles ax?
The power socket outlets are 2 round circles, in which a plug with two pins can be inserted.
25. What should I do if I get sick in Iran?
Fortunately, Iran has the greatest and best hospitals in the Middle East. All
of the Iranian doctors, professional in their jobs, can speak English. If you get sick in Iran, ask people or locals, or the agencies you are traveling with to introduce you to a doctor and a good hospital. You won't have to worry about it.
It's noteworthy that Iran is one of the best countries for Health Care and Surgical Operations because of modern clinics and expert doctors. Therefore, many patients from other countries come to Iran for curing and medication. Hence Medical Tourism is an important package held by Iranian tour operators and Iranian travel agencies recently.
26. What are the emergency numbers in Iran?
Knowing the local emergency numbers seems useful. Unlike the European Union and North American countries, there is no single number for all emergencies in Iran.
Police: 110
Fire Department: 125
Ambulance: 115
Telephone Directory Number: 118
27. How is transportation in Iran?
FAQ Iran tours. If you are traveling through an Iran travel agency, the agency is responsible
to provide you transport services. However, if you are traveling alone you should know about Iran's transports and transfers. If you want to transfer between cities, you can use flights among the most important cities in Iran. There are also trains on some routes. You can also ask for a private car or taxi to do your transportation. However, buses are the cheapest and the most common form of transportation in Iran. (If you want a comfortable bus ride, you can get a VIP ticket). If you want to transfer to cities again the cheapest one is buses. Many cities buses require transportation cards; however, you can pay for it in cash too. In some cities, there are trains and metro which are also cheap. Taxis (usually in yellow color) are also another means of transportation in Iran.
28. What are the toilets like in Iran?
In Iran, most toilets are squat ones (Asian Toilets). However, in homes, hotels and some public places you can also find western toilets.